PMI-ACP Certification

Established in 1969, Project Management Institute(PMI) is a globally recognized authoritative international project management organization.
After years of research, PMI found that:
As the demands of projects are constantly changing, it is difficult to implement projects by applying the old thinking of "planning before doing things".
Well! Here comes the solution!
PMI advocates taking Agile methods to manage projects with frequent changes in demands and unclear project objectives.
Since 2011, PMI Agile Certified Practitioner (PMI-ACP) certification has been officially launched.
It can help project managers improve their quick response competence.
One training course with three certificates (Challenging Egypt, Scrum and ACP)
Course objectives:
1. Agile management enables you free from the indistinct needs of customers.
2 .Agile management enables you to improve your quick response competence.
3. Agile management enables you to continuously help customers realize value in the process of developing projects.
Course object:
Project Manager, Product Manager, Project Director, R&D Manager, Test Manager, PMO, and Project Related Personnel
Certification examination:
Received PMI REP Agile project management training and obtained 21PDU.
We prefer you with:
1. More than 2,000 hours of project management experience or PMP® or PGMP® certification within 5 years;
2. In addition to general project management experience, the participating project teams have adopted 1500-hour Agile methods in the past 3 years.
Training time:
April 17, 18, May 15, June 5, 2021
training services:
1、 Quality practicing class, expert-level team, past exam paper bank with extremely high reference value for the students, and help them yield twice the result with half the effort.
2、 Issue a 21-hour PDU certificate (meeting the 30-hour training certificate required for entering the PMP examination);
3、 Those who do not pass this exam can participate in the next training free of charge.
4、 The whole 24-hour application process service;
5、 Regularly organize activities to meet students' demand for PDU credits.
Curriculum outline:
Days

Course content




Day 1

Certificate

- "Challenging Egypt" Sand Table

Day 2

EXIN-Scrum certificate




-Scrum explanation (key points)

Day 3

-Agile Principles and Thinking Patterns

-Value-driven delivery

-Related personnel participation

-Team's performance




Day 4


- Adaptability Plan

-Problem detection and resolution

-Continuous improvement

-Lean thinking




Day 5

ACP certificate

-Examination knowledge points

-Supplementary knowledge points

-Pre-examination coaching
Lecturer introduction:
Francis Chen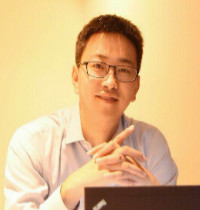 10-year experience in Internet industry
Since 2015, head of cross-border e-commerce business divisionin domestic largest FMCG women's wear,Agile Scrum Coach, responsible for introducing agile developmentAcross regional and multinational branches to improve the overall R&D efficiency.
l Agile experience
1. The first batch of persons who obtained PMI-ACP certificates in mainland, and successively obtained Agile Scrum Master, Certificated Scrum Product Owner and Certificated Scrum Professional certificates. In 2017, the first batch of persons who obtained Certificated Agile Leadership certification in China, and obtained EXIN DevOps Master certification early in China;
2. Years of R&D experience enables him to better integrate into the team during the Scrum Coach process. He has a unique understanding of Scrum and Agile, and his own summary of 1-2-3-4-5 five-step explanation of Scrum has been highly recognized in the community;
At the end of this course, you will meet the requirements for Scrum Foundation level certificate.