About PMP
A Guide to the Project Management Body of Knowledge (PMBOK, 6th edition) written by the manager of Project Management Institute (PMI).
Learn and utilize widely acknowledged standards, ideas and quintessence of project management;
Help trainees improve their awareness and better understand knowledge application by combining traditional practical experience and practical experience from agile project management;
Quickly improve project manager' professional skills, effectively realize the standard enterprise project management, and strengthen enterprise's competitiveness in domestic and international market.
PMP has gained ISO9001 international quality certification ahead of all other certification examinations in 1999, which makes it authoritative and popular. The media takes it as another valuable step-stone to job after MBA and MPA. American website lists PMP as one of top four among ten popular certification examinations in 2006. The passing rate of PMP is over 85%.
Taining Service:
1. Small advanced class, expert-level team, past exam paper bank with extremely high reference value for the students, and help them yield twice the result with half the effort.
2. PDU certification of 40 hours-training (meet the requirement of 35h training time by PMP examination)
3. Anyone who fails the examination could join next training for free.
4. Provide the service of application for PMP examination at any time
5. Regular activities for PDU credit.
The schedule of examination training class (April11, 2021)
Schedule

Date

Content

Time

Day 1

Project Management Practice

January

23

History of project management;

Duties of project manager;

Project management in company.

9:00 AM- 17:30 PM

Lunch

break for 1h

Day 2

Project Management Practice

January

24

Project management range;

Management of project integration.

Day 3

Project Management Practice

February

6

Management of project schedule;

Allocation of project resource;

Cost control;

Management of project quality.

Day 4

Project Management Practice

February

7

Project risk control;

Project purchase contract;

Management of project-related

parties;Communication between

project managers.

Day 5

Project Management Knowledge System

March

13

Overview of PMBOK

Day 6

Project Management Knowledge System

March

20

Mock examination
Introduction of experts
Mr. Cai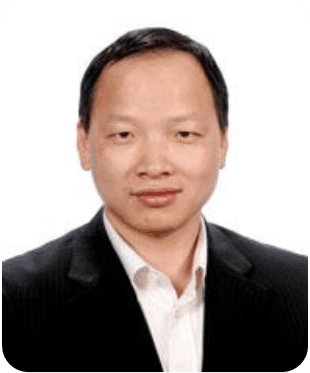 PMI-PMP professional project manager
Former R&D PMO Director in JD.com
In charge of construction, management and operation of R&D PMO and implementation of major projects in JD.com
Served as Senior Project Manager, PMO Director, and President of Technique Committee as he joined Hisoft Technology in 2004, later on he served as PMO Director and Director of Quality and Safety in Pactera.
In addition, Mr. Cai has served as Deputy Director of National IT Outsourcing Standard Preparation Committee and Director of National Outsourcing Delivery Center Standard Preparation Committee.
Mr. Meng

PMP, CSM, NPDP, FLMI, Management 3.0
Position:engineer, project manager, director of development department, instructor of design thinking.
He has over 15 years' experience in technique team manager and product R&D in industrial and financial areas.
Currently Mr. Meng is launching and implementing the R&D of a robot which applies AI techniques to improvement of internal knowledge management.
Mr. Meng greatly benefits from a mature project management system in his career life.
CONTACT INFORMATION:
Contact: Ms. Chang
E-mail: susana8019@aliyun.com
Tel: 18642878560